Coronavirus: Caerphilly's first week in lockdown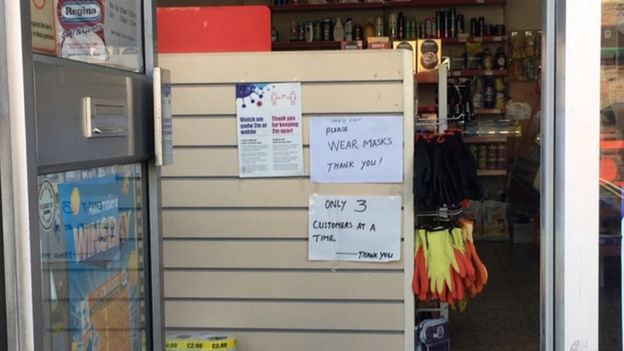 People in only local authority area in Wales to be put into local lockdown are beginning their second week
of restrictions. From cancelled appointments to staycations within the county, people in one Caerphilly
county village describe what the past week has been like for them.
People in Caerphilly had become accustomed to restrictions being gradually eased, but a spike in Covid-19
cases saw the area revert to rules not dissimilar to those imposed at the height of the nation-wide lockdown.
The restrictions, which include not being able to leave the county without good reason or meet people
from other households indoors, will be in place until at least October.
The Welsh Government said since the new measures were introduced, formal enforcement action had only
been necessary on rare occasions as the vast majority of people had understood why the measures were
"so important".
Businesses owners in Bedwas said they felt the impact as soon as the lockdown was announced.
'Fifty cancellations'
Janine Christopher, who owns Million Hair in the village, said: "As soon as this started again, people decided
it was too much of a risk [to visit a hairdressers] - a lot of them hadn't come back anyway.
"The next day I probably had about 50 cancellations, so the business has hit the floor again. But we're doing
the best we can.
"I tried to save a bit of money to make sure we can carry on, but the High Street has been dead."
She said her father had had an operation in Abergavenny, Monmouthshire, and not being able to visit him
had been "a bit scary".
Xiaojian Liu runs the Bedwas general store with his wife Fang.
He said despite the signs they have put up to outline the rules, people still forget.
There are many new stories to follow here. :
joker