Coronavirus: NI students could be disciplined over Covid restriction breaches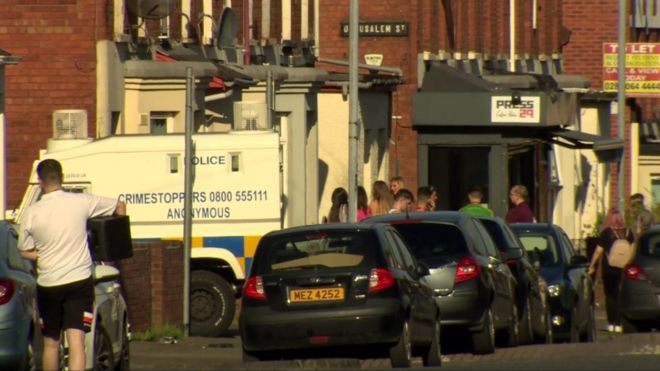 Northern Ireland's universities have warned they will take disciplinary action against students who breach Covid-19
public health guidelines. It follows complaints over house parties in Belfast's Holyland area. Ulster University warned
students could face suspension or expulsion, while Queen's University said it would "apply disciplinary measures
as appropriate".
Later, the group set up to look at compliance and enforcement of the regulations met for the first time. BBC News
NI understands the body focused on the issues in the Holyland area. Those who took part included the executive's
junior ministers, the health minister, the chief medical officer, the PSNI and representatives from the two universities.
The group is expected to meet again on Friday. On Wednesday, the Department of Health confirmed two more deaths
and 129 new Covid-19 cases in its latest figures. The department's death toll, which counts people who have died
within 28 days of testing positive for Covid-19, now stands at 573.
Political parties have called for greater intervention in the Holyland to prevent student house parties and the spread
of infection. Police made two arrests in the Holyland area on Tuesday and warned that PSNI officers will take action
"where we see breaches of the regulations or anti-social or criminal behaviour".
Health Minister Robin Swann said that "swift action" must be taken.
"I do not think for one minute that they are representative of all students or of young people.
"The situation does however demand urgent and coordinated action by the authorities, that includes the police,
the city councils and the universities."
He added: "The message must go out that dangerous anti-social behaviour will not be tolerated."
Representatives from both Ulster University (UU) and Queen's University Belfast (QUB) told the BBC's Good Morning
Ulster programme only a minority of students were involved in anti-social behaviour.
If you don't want to miss out on this, come and follow here. :
joker